We just finished upgrading WebDevStudios.com to WordPress 2.7 RC1.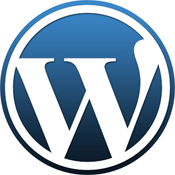 I'm sure you're curious why we decided to upgrade our website before the final version of WP 2.7 is released in the next few days. WordPress 2.7 features a new auto-upgrade feature. Now you can easily upgrade your WordPress install to the most recent version with just a single click! By upgrading to RC1 we are ready to upgrade to WordPress 2.7 final when it is released.
We also wanted to test out our theme and plugin compatibility with the new version of WordPress. Your current themes and plugins may not be compatible with the new version of WordPress, so it's always a good idea to test them out before updating the core WordPress files.
We are very excited for the release of WordPress 2.7 and the many new features it includes. If you need help upgrading your existing WordPress site please contact us today to discuss how we can help!