Today at WebDevStudios, our third Giveaway Tuesday is under way! Join us on Twitter and show us your office space! Be creative, and don't be afraid to show how you really work! Whether you're working from home in your sanctuary, or working from the nearest coffee shoppe — we want to see how you spend the day! Send in your twit pics, and at the end of the day; we'll pick the most creative!
Lisa Sabin-Wilson will get things started off with a photo of her cozy home office space:
Let's see yours!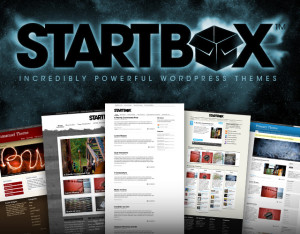 What's the prize for today?
For showing us how you work in your daily life, you will receive a free 1 year membership to our StartBox Theme Framework! StartBox, developed by our very own Brian Richards, allows you to easily add custom code to your website. Our company has found this framework extremely functional and useful when going about our daily work. Be creative and see how easy life will be without all the hassle of adding custom code to your website.
Easy rules for entry:
Use your phone, computer, tablet, Ipad, or any other gadgets you have to take a picture of your work space.
Tweet it out to — @webdevstudios #wdsgiveaway
Employees and family members of WebDevStudios can enter their pictures as well – but will be exempt from winning the prize!
Only one entry per person – you can submit multiple photos, but it will count as one entry.
You must submit your picture by 4pm EST.
At 5pm (EST) we will announce who we think was the most visionary in their picture!
Have a good time, and as always, thanks for participating in our Giveaway Tuesday!
Update: Congratulations to our winners
And big thanks to all the folks who participated and sent in their office space photos! We love to see how people work!!