We haven't done a giveaway in a few weeks, and we thought it was about time to bring it back!
We would like to know what your favorite WordPress Plugin is, and why. How it has been helpful to your website, or a fun plugin that makes your website stand out from the rest. This will take place on our Facebook page so you will have enough room to explain fully how the plugin of your choice has helped you!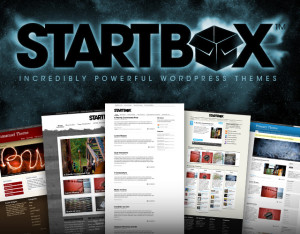 What are we giving away?
In celebration of the release of Startbox 2.7 – we are giving away a free 1 year membership to our StartBox Theme Framework! StartBox, developed by our very own Brian Richards, allows you to easily add custom code to your website. Our company has found this framework extremely functional and useful when going about our daily work. Be creative and see how easy life will be without all the hassle of adding custom code to your website.
Easy rules for entry:
The story must be posted on our Facebook wall in the comments of this post.
Employees and family members of WebDevStudios can enter their favorite WordPress Plugin – but will be exempt from winning the prize!
Only one entry per person – multiple entries from the same person will be disregarded.
You must submit your story by 4pm EDT.
Our winner will be chosen, and announced on Facebook and Twitter by 5pm EDT.
We look forward to hearing your stories, and as always, thanks for participating in our WDS giveaway!