Even though people are refraining from gathering in groups right now, there are still lots of ways you can continue your WordPress education and get your WordPress community fix.
Mr. Rogers is often quoted during hard times:
When I was a boy and I would see scary things in the news, my mother would say to me, 'Look for the helpers. You will always find people who are helping.'
This couldn't be truer in the WordPress community, in general, and it's increasingly evident as more and more people self-isolate. For example, as office employees are starting to work from home for the first time, remote workers are offering tips and support. By staying connected with the WordPress community, you can help lift spirits (including your own), reduce feelings of isolation, and find strength to help make it through this rough patch. Here are some ways you can do that.
Virtual WordCamps
Most WordCamps that were scheduled between now and June 1 have been cancelled or postponed. For many, WordCamps are the only time we get to connect with other WordPress community members in person all year. We look forward to them and all the excitement they bring.
It can be devastating watching WordCamps being cancelled left and right, but there is some good news. A handful of WordCamps are choosing to keep their original dates and become virtual WordCamps! You can attend sessions streamed online and soak up the lessons from the comfort of your couch. And even though you won't get to see the other attendees, you can bet there will be a hashtag to follow on Twitter, just as if it were an in-person event. You have to provide your own lunch, though.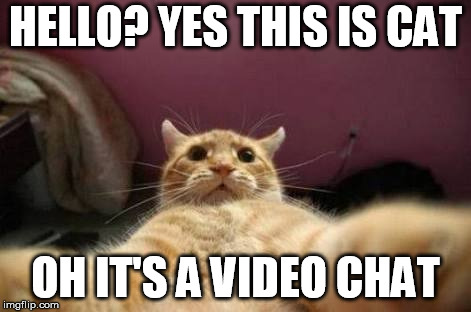 Virtual WordPress Meetups
Depending on the restrictions in your area, Meetups may be cancelled, as well. But with the variety of video options available, a lot of WordPress Meetup groups are also going virtual for the next few months. If you are a member of a local WordPress Meetup, you are able to suggest and organize events for your group. So if you have an idea for a virtual option, you don't need to wait for someone else to plan it. Take initiative and use technology to connect with your local WordPress community.
If you want to organize a virtual meetup, but aren't sure what to do, here are a few suggestions:
Organize a speaker (local or otherwise). Take advantage of the opportunity to have someone present over Zoom or Facebook Live, who wouldn't be able to attend your regular meetups in person. That means, you can have a guest speaker from a different town, even a different country!
Run a virtual help desk. Lots of video conferencing tools allow you to share your screen, so you can help each other troubleshoot issues as easily as if you were sitting next to each other.
Offer a virtual co-working session. Fire up your favorite video conference tool and hang out together while you work.
This is also a great time for people who don't have a local meetup group nearby. Virtual meetup events mean you can attend from anywhere! MyCamp.Rocks has started compiling a list of WordPress Meetups that are happening online.
Twitter
Of all the social media platforms, Twitter seems to be the main space for the WordPress community to keep in touch. So it's not surprising that there is a lot of activity happening on Twitter from community members to check in with each other, lighten the mood, offer all kinds of help, and more.
We're all experiencing similar emotions and struggles right now, and you're bound to find someone you can support you or be supported by you. If you haven't been active in the Twitter WordPress community and don't know who to follow, I've curated a list of WordPress-related Twitter accounts.
I have also seen some fun and creative activities being organized on Twitter:
Online karaoke
Requests for silly memes to help lighten the mood
Game shows
Various video hangouts
WP&UP
Don't forget to take care of yourself, and your mental health in particular. If you find yourself struggling, I encourage you to seek help, sooner rather than later. There are lots of options available, and wouldn't you know it. The WordPress community has started a great initiative. WPandUP is a registered charity based in the UK offering a ton of resources, including the option to chat with a trained expert about your mental or physical health. Our very own Alex Juchniewicz, Technical Project Manager, is part of the team, so you know it's a good group of people!
WordPress Slack
You may be familiar with Slack as a workplace communication tool, particularly if you were already working remotely. There are also a lot of community work spaces for the WordPress community. While WordPress Slack is mostly for communication about the project, signing up does give you access to a bunch of regional groups that are built more around community, like WordPress Canada.
Here are some other Slack work spaces supporting the WordPress community:
Five for the Future
A great way to feel connected with any community is to give back to it. Contributing to the WordPress project is rewarding and you will meet amazing new people. At WebDevStudios, we participate in Five for the Future. Once a month, we spend an entire day contributing to WordPress. It's often the last Friday of the month, but we always announce it on our blog and social media. Join us on Twitter using the hashtag #5ftf.
This may be a crazy time filled with lots of uncertainty, but you can always count on the WordPress community. I hope to see you around!