How is it that more than half the year has passed and Labor Day is just around the corner? Time marches on and so do the activities at WebDevStudios (WDS). From client projects to giving back through Five for the Future, our virtual hallways remain bustling. Keep reading for the latest WDS company news.
Special Offer on WordPress Support
Our WordPress maintenance and support company, Maintainn, is currently offering a special on WordPress support hours. If you're looking to have a few one-off tasks tackled, such as adding a contact form, now is the time to take advantage of this promotion.
Head over to Maintainn's blog for all the details on Back to Business. Limitations apply. Hurry! This offer ends September 10th.
In the Loop Podcast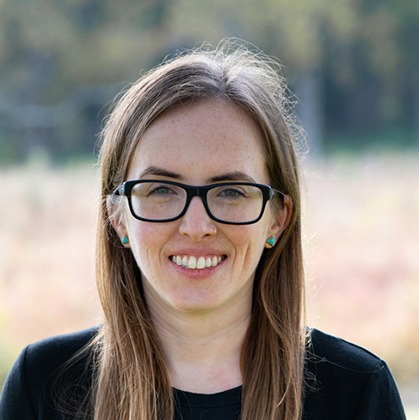 Frontend Engineer, Lauren Pittenger, was featured as a panel member for a discussion about using WordPress in an agency setting for "In the Loop." During the conversation, Lauren says her best advice for developers working at an agency is to stay up to date on current technology. Listen to the full podcast episode at Anchor.fm for more tips and WordPress news.
Video Interviews
Both Senior Frontend Engineer, JC Palmes, and WDS CEO, Brad Williams, were featured guests for live video events this month. Firstly, Mozilla Philippines Community conducted an interview with JC to talk about WordPress and using the technology as a website platform.
In her guest appearance, JC lists out popular websites that rely on the power of WordPress, talks about the latest version of WordPress, including full-site editing, and goes over some the blocks available to help customize WordPress. You can still watch the entire interview on Facebook.
On the same day as JC's live video interview, Brad was featured on "The Torque Social Hour." This weekly video livestream covers WordPress news and events. During Brad's appearance, he addressed recent changes with plugin names and the uproar created because of it, NFTs, and the current state of WordCamps and WordPress conferences. Watch Brad's appearance below.
Twitter Spaces
Brad couldn't get enough with his appearance on "The Torque Social Hour" because just a couple of days later, he hosted his first Twitter Space WordPress event. During our most recent Five for the Future Friday, Brad kicked off a Twitter Space to discuss the latest in WordPress news and happenings.
It was so interesting and exciting, Brad is hosting another Twitter Spaces event this Friday, September 3, 2021 at 1:00 p.m. Eastern. Before you head out for a long Labor Day weekend, be sure to log into Twitter and join Brad's Twitter Space.
Pro tip: if you're hoping to verbally join in the discussion, tune in via your phone, not desktop, and tap on the 'Request' microphone icon. Twitter Spaces limits the availability of certain features on desktop. For example, you can listen but not request to speak.
Upcoming Events
There are still more things to look forward to in September. WPMRR Virtual Summit takes place September 21st-23rd, and the event focuses on establishing, maintaining, and achieving success with monthly recurring revenue.
Brad is a featured panelist for a roundtable centering around WordPress maintenance. Details will be announced soon, but be sure to add this virtual summit to your calendar. Visit WPMRR.com to register.
Another event to keep on your radar is WebOps 2021. This event is for WordPress professionals, and while we don't have any WDS team members speaking at the conference we have some who will be in attendance. Register at Pantheon.io/webops-21.
WebDevStudios is hiring!
Wouldn't it be cool to work at a WordPress agency where coworkers are featured guests on various media outlets and the CEO hosts Twitter Spaces events? WebDevStudios is hiring. We invite you to look at our Careers page, find a position that fits your skillset, and apply today.