It isn't the technology that makes our website agency a top choice among big brands. It's our quality of design and development, clear communication, and ability to meet deadlines.
That stems from our team. WebDevStudios (WDS) wouldn't be a top-tier website design and development agency without them. That's why we love to brag about what our staff is up to when they're not strategizing, managing, designing, and coding. We invite you to take a look at our latest company news.
WooSesh
Have you heard of WooSesh? It is a live, virtual conference for WooCommerce store builders.
Each event is specifically curated to provide attendees with the absolute best possible education. Every presenter is specially hand-picked, and it's an honor to be among them.
WooSesh 2022 took place October 10th-12th. Both Brad Williams, WDS CEO, and Lax Mariappan, WDS Backend Engineer, were involved.
Party & Recap Session
On Day One of WooSesh, Brad participated in the Party & Recap end-of-day session with "Do the Woo" producer, Bob Dunn. Other WordPress experts were part of the panel, too, including Courtney Robertson, Kim Coleman, Jonathan Wold, and Paul Maiorana.
UX Tips Session
On the final day of WooSesh, Lax opened the event by presenting his talk, "5 UX Tips to Improve Product Variations." A lot of online stores don't show available product variations clearly, which makes it difficult for users to decide what they want and make a purchase.
In his talk, Lax explained why product variations should be clearer. He also showed various ways a WooCommerce store owner can achieve that.
If you registered for WooSesh but missed out on some sessions, you can watch the recordings on the WooSesh website.
HeroPress Feature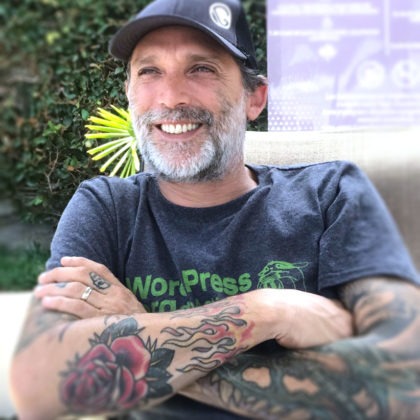 Not all heroes wear capes, but someone please hand WDS Senior Frontend Engineer, Alfredo Navas, one. Not only are clients and coworkers continually singing his praises, but Alfredo was also recently featured on HeroPress in an article titled, "Making The World A Better Place One Line Of Code At A Time."
In this piece, Alfredo talks about his personal and professional WordPress journey. Here's a quote that particularly stands out:
Community what was that? I had spent so many years working on my own that I didn't know that it even existed, my concept of Open Source was simply something free.

Roberto convinced me that same year to go to WordCamp Miami, it was my first camp, meeting the community behind WP was something that impressed me a lot, the talks, the desire to teach and learn from all the participants, and above all to collaborate with the community, wow everything changed for me.
Celebrate Women in Business
If you're looking for consistent and strategic content for your business, then Content Journey is the place for you. Recently, this female-owned company published an article about the importance of supporting women in business and listed WDS COO, Lisa Sabin-Wilson, as a woman business owner to support. Read the full article on the Content Journey blog.
Custom Post Type UI Hits Another Milestone
Once again, Custom Post Type UI (CPTUI) is making history. This time, CPTUI has surpassed the 12 million all-time downloads mark.
It's no wonder CPTUI is one of the most popular plugins in the world. See for yourself why that is.
WordPress Friday Continues
Brad and Victor Ramirez continue the WordPress conversation every Friday at 10:00 a.m. Eastern on Twitter Spaces. Anyone can join.
Follow Brad on Twitter to access his space. Use the hashtag #WPFriday to submit a question or suggest a topic. Listen to the most recent WordPress Friday event on Twitter.