Technology is forever expanding and changing. That means our website agency is required to do the same. At WebDevStudios, we embrace change and rely on the talents of our team of technologists to help us acclimate.
Meet two new WebDevStudios team members. Both are backend engineers who are passionate about WordPress and are looking forward to building big things. Take some time to get to know them.
Jairo Perez, Backend Engineer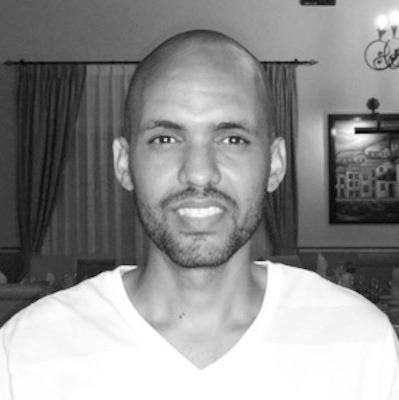 What makes web development fun? "Web development gives us the opportunity to express ourselves creatively on the internet and that makes it a fun experience for me," says Jairo Perez, Backend Engineer.
Since 2015, Jairo has been involved with WordPress and the community. He has contributed to WordPress in a myriad of ways: the Core, plugin development, and translations.
"One of the things I like most about the WordPress community is how big and inclusive it is," Jairo says further, adding, "From developers to designers, agencies to freelancers, and professionals to beginners, the WordPress community includes many people across the globe." On Jairo's bucket list for next year is attending a WordCamp.
Jairo decided to join WebDevStudios (WDS) because he believes our website agency makes a difference. "I am excited by the opportunity to work with some of the brightest minds in the WordPress community. Plus the environment is highly motivating and promotes personal and professional growth," he says.
During his off time, Jairo and his wife love to binge Netflix. He says that loves comedy, action, and fantasy, but his wife enjoys drama and romance. Their latest picks include "The Playlist," "Slumberland," "Falling for Christmas." and "The Sandman."
Garrett Baldwin, Backend Engineer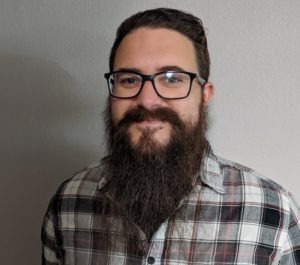 Backend Engineer, Garrett Baldwin, says he enjoys working with open-source technology because the community is helpful. "It's also a great feeling to be able to contribute back to projects that you've benefitted from or are inspired by," he adds.
Garrett had heard about WebDevStudios through the WordPress community and has even used some of our plugins. When he heard about our recruitment of backend engineers he knew he had to give it a try. "I jumped at the chance to be able to learn and grow from some of the best in the biz," Garrett exclaims.
"I'm looking forward to learning and growing as a developer, working on fun and challenging projects, and being part of and contributing to this fabulous team," Garrett continues to say. "I've already learned so much in my short time at WDS and am excited to continue!"
Not only is Garrett talented as an engineer, but he's also a musician and an experienced sourdough bread maker. Garrett currently plays in two bands: Craig's Brother and Brookhurst. Craig's Brother is scheduled to play at Redbridge Fest in Montreal next June.
As for his (soon-to-be-world-famous) sourdough bread, Garrett loves to toast it for sandwiches, but he also uses it as a bowl for homemade chowder. He has two great sourdough bread-making tips. He says:
Out of or can't find bread flour? Add some vital wheat gluten to regular all-purpose flour to boost the protein content and make your own.
If you can, leave your shaped loaf in the fridge overnight for extra flavor. This will slow down the yeast activity and let the good bacteria go wild creating acetic acid for a more sour flavor.
WebDevStudios Is Recruiting Frontend Engineers
Now that you have met two of our newest backend engineers, wouldn't you love to work alongside them? Good, because we need some new frontend engineers and a project manager to join our team.  Please take a look at our Careers page and apply online today. We would love to welcome you as a new WebDevStudios team member.