Every project tends to be unique in requirements, goals, and size, but you can manage almost every project using a similar process. The key is finding ways to managing your projects efficiently. You aren't always going to have a project manager available to you; maybe you're a freelancer, or maybe you're managing your own team! This post is for you! I've outlined five tools that help me to manage projects in the best possible way I can…well, besides a giant cup of coffee. 
1. Gather As Much Information As Possible
If you find yourself in charge of managing a project, one of the most important things to do is to gather all of the project details from everyone involved. In our case, that means the client, the account executive, and the team–in your case, it may just be the client. The point is: You need the get absolutely every bit of info you can in advance.
The client needs to provide you with their overall objectives, business requirements, branding guidelines, goals–EVERYTHING. Compare this information to the scope of work and hours to guarantee they match up prior to starting the project; you don't want any nasty surprises for you or for your client, and getting the information and triple checking it before diving in!
Since you're leading this project, you want to ensure your development team has time scheduled to review the scope of work to outline any specific details or questions that you will need to get from the client.
2. Always Ask Questions
Never assume!
You know what they say when you assume…it isn't good. Always ask questions. Of course review the scope of work and any documentation the client has provided first. If your developers are asking questions and it is not in the documentation for reference, then ask. Setting up a discovery call that has everyone who is working on the project is a great way to allow for initial Q and A.
3. Make the Infamous Project Plan
Create a project plan that outlines every step of the way. The project plan will help set goals for your team, as well as communicate what the client can expect. A good project plan includes high-level milestones for the client to reference, granular tasks for the dev team to track against, and deliverables that set the timelines for each task. The project plan will help keep you (and your team, if you have one) on track and ensure the client knows what tasks need to be completed in order to hit the final deliverable of the project.
No matter what tool you use to get a project plan together (Excel, Google Spreadsheet, Basecamp, etc.), it will absolutely help to outline a clear plan to hit your goal(s) efficiently.
4. Communicate, Communicate, Communicate
Let me just go ahead and say this… you can almost never communicate too much. Keep everyone involved in the project in the loop at all times. Set the precedent with the client on how often you will be communicating and hit that deliverable whether its daily or weekly so that they feel confident in the work being done.
5. Know when to say…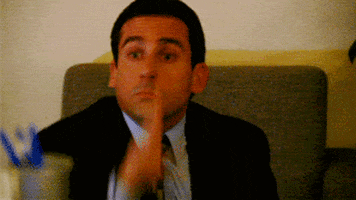 Most of the time its not a flat out "no" unless it truly cannot be done, but knowing when to push back on a request that is considered outside of the contracted scope of work will help keep your project (and billing) on track. A good way to assess an additional request is to get an understanding of how critical it is. Once the client has deemed the new request launch critical or okay to push to phase two, then you can take the next appropriate steps.
Finding the tools that help to make managing your projects more efficiently will make your job easier, project run smoothly, and keep everyone happy during the development of the project.