WDS Virtual Camp Backstory
WebDevStudios (WDS) entered the virtual company retreat world due to COVID-19, as many other companies have done this year. Since we are a remote-first company, we are used to doing all things virtual but normally look forward to the real-life connections we make together for a full week during our annual retreat known as WDS Camp.
This would have been my first WDS Camp and the first time meeting any of my coworkers in real life. It was a huge disappointment that we weren't able to have our company retreat in person, since we had already booked the location and it was amazing. Hearing all the wonderful stories of retreats past, I knew it would be difficult to convey the same experience virtually. Luckily, I had a planning master, my manager April Williams, to help.
In July, we sent out a Google Form to gauge the team's interest around the idea of holding a virtual camp. Out of all the respondents, 92.6% said they liked the idea. We asked a few open-ended questions like, "What do you hope to get out of the experience," and, "What would you like to learn more about?" Since the interest was there, we dove into the planning process.
Company Retreat Planning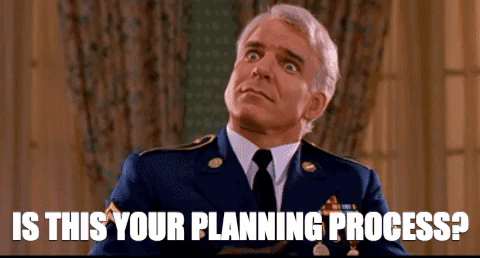 We knew we couldn't offer the same company retreat schedule as if we were in person. The first challenges were logistical—how many days, when do we do it, how do we break down the tracks, what Zoom links do we use?
The leadership team agreed that a two-day company retreat would be best. We planned on closing our virtual offices for those days so our focus could be fully on learning. We settled on the first weekend of October (out of 43 people in the company only two missed WDS Camp). Once we had the days locked down, the planning could begin!
I got to work on all the fun stuff—swag and group activities. We wanted the swag to be easy, so we decided to go with SwagUp. They produce, pack, and mail the boxes directly to employees. They were incredible. April, Jodie Riccelli, Director of Business Development, and I picked the items: a hoodie, face mask, hand sanitizer, notebook, and socks. (Pro-tip: people LOVE branded socks. I do not know why but they are so cool.)
Virtual trivia was the activity of choice. We went with Geeks Who Drink. I've been to trivia hosted by them before, so I knew it would be great. It was. If you are in the market for an engaging, entertaining company experience, call them!
Format and Topics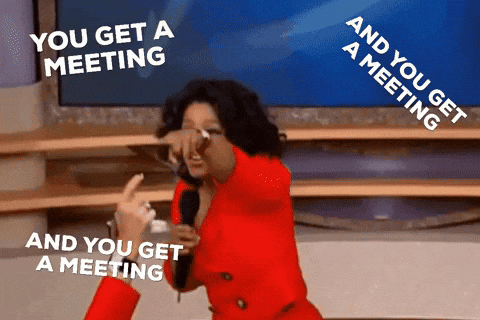 The next item we needed to tackle was the schedule for our virtual company retreat. The days started at 8:30 a.m. EDT and went till about 4:30-5:00 p.m. EDT with lots of breaks sprinkled in. People had the choice of starting the day with yoga led by our very own certified teacher, April, or joining WDS-Growth, an internal group we have for promoting growth culture.
The leadership team asked people within their departments to present different material that would be beneficial. There were two different types of sessions: presentation and interactive/brainstorming across four different tracks. We really wanted to make this an inclusive event where team members were contributing to the sessions, not just attending.
All the presentation sessions were recorded, so those who weren't able to view them live could still watch. Topics spanned from positive customer experience to scrum methodologies, to Gutenberg-first initiative, to making the most of your performance review, and many more. There were ask-me-anything sessions with the department directors, human resources, and the owners (Brad Williams and Lisa Sabin-Wilson). Brad and Lisa also held a "State of WDS" presentation to give us the good, the bad, and the ugly of the past year (our "goods" far outweighed the others).
Takeaways
We came back from WDS Camp reinvigorated, full of fresh ideas, and ready to tackle new initiatives. Even though it wasn't the fun-filled company retreat week of getting to know each other on a different level (no OJ chugging competitions this year), the team really felt like they gained a lot. From learning about new technologies being used on projects to future company plans to creative marketing ideas, we covered most of the topics people expressed interest in on that Google Form from July.
Despite being on Zoom calls most of the day, it didn't feel like a drain. All in all, I would rate our first (but hopefully last) WDS Virtual Camp a success!