Yes, it's September, but before you know it, the holidays will be here. Time moves quickly, but if your website doesn't, you could be missing out on customers, sales, and sustaining the future of your online business. Do you have a strategy in place to prepare your WordPress site for the holidays?
We turned to our expert team of WordPress users, leaders, and engineers to gather up tips and recommendations to help you prepare your WordPress website for a busy holiday season. Act now and reap the rewards later.
Curtail Shopping Cart Abandonment, Create Calls to Action, and Use Social Media
"To best prepare your WordPress site for the holidays, I think you should add abandon cart functionality. Also, think of creative calls to action for users and assure your related products are set up correctly for upsells. Get your social media in line branding-wise with your website and make sure all social media posts point back to the website itself."





Focus on Schema, Navigation, and Responsiveness
"Add schema markup to your site to help your search results stand out further. Schema helps search engines understand more about the type of content you have. Also, make performance and user improvements. Ask yourself if your site is easy to navigate. Is it obvious how to do tasks, and does it load quickly? You can test your site with Google Lighthouse to get a good understanding of each page.
Something that can make a big impact in your site traffic is how well your site handles various devices. If your site isn't responsive, you'll likely provide a poor overall user experience which will make your site less effective even if you have a lot of traffic. Instead, make sure text is easy to read, avoid complicated sliders, test your forms, and make sure your images are optimized. Just hitting some of the basics can make a huge difference in an experience someone has when using your website."
Back Up, Communicate, Plan
"Back up the entire site prior to the holidays (both the application and the database). Consider letting your customers and visitors know you'll be out of the office either via a post, a mailing list, or both. Don't launch anything critical during the week leading up to the break. Consider a code freeze of whatever branch of code you're working on prior to and put together a plan for development after you're back from the holidays. Depending on the size and scale of your site, consider having someone (or several people) on a rotating schedule for being on call and consider have them set to easily restore data from a backup created prior to the holidays so they aren't spending time on the holiday 'at work.'"

Testing, Testing…
"A dry run is always useful. Go through your website like a new customer. Read carefully; check for typos. Does your navigation make sense? Are things organized logically? Can you complete an order? It's always better to find out problems yourself than to wait for a thousand potential customers to find them!"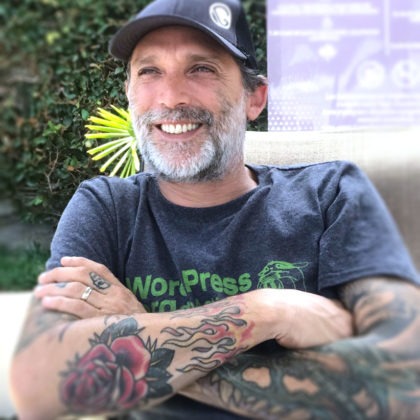 "The last thing you want is your site to go down during holiday shopping times. You need to be sure that your WordPress website can handle the traffic. Stress test your site now in order to avoid any unpleasant surprises later on."





Novelty Can Serve a Purpose
"When all else fails, turn on Jetpack snow."







Start Now
Take these ideas, write up a to-do list, and tackle those tasks. Getting started now on preparing your WordPress site for the holidays is sure to help you have a smooth season of sales. Need help on readying your website? Contact us and let's chat.